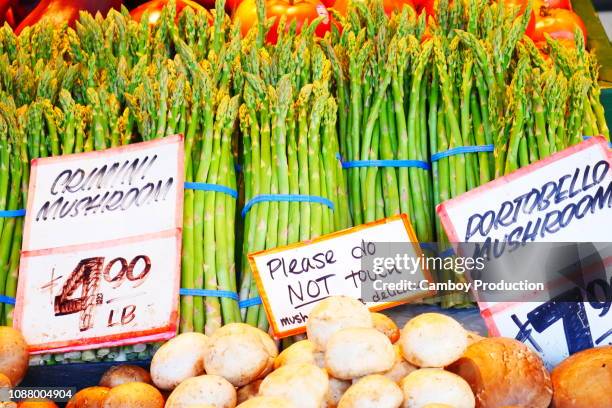 1088004904
1088004904
Описание:
A farmers' market is a physical retail marketplace intended to sell foods directly by farmers to consumers. Farmers' markets may be indoors or outdoors and typically consist of booths, tables or stands where farmers sell fruits, vegetables, meats, cheeses, and sometimes prepared foods and beverages.
Дата создания:
09 February 2019
Размер файла:
7,7 MB (4592 x 3064 px) 38,88 x 25,94 cm / 15,31 x 10,21 inch @ 300dpi/118.11ppc
Uncompressed size 40,3 MB
Тип лицензии:
Royalty Free (RF)
Информация о разрешении на использование в коммерческих целях:
No release required
Бренд:
iStock
Фотограф:
Camboy Production
Почему размер скаченного мной файла меньше, чем указано в детализации?
Ключевые слова